Finally, An Attainable New American Dream.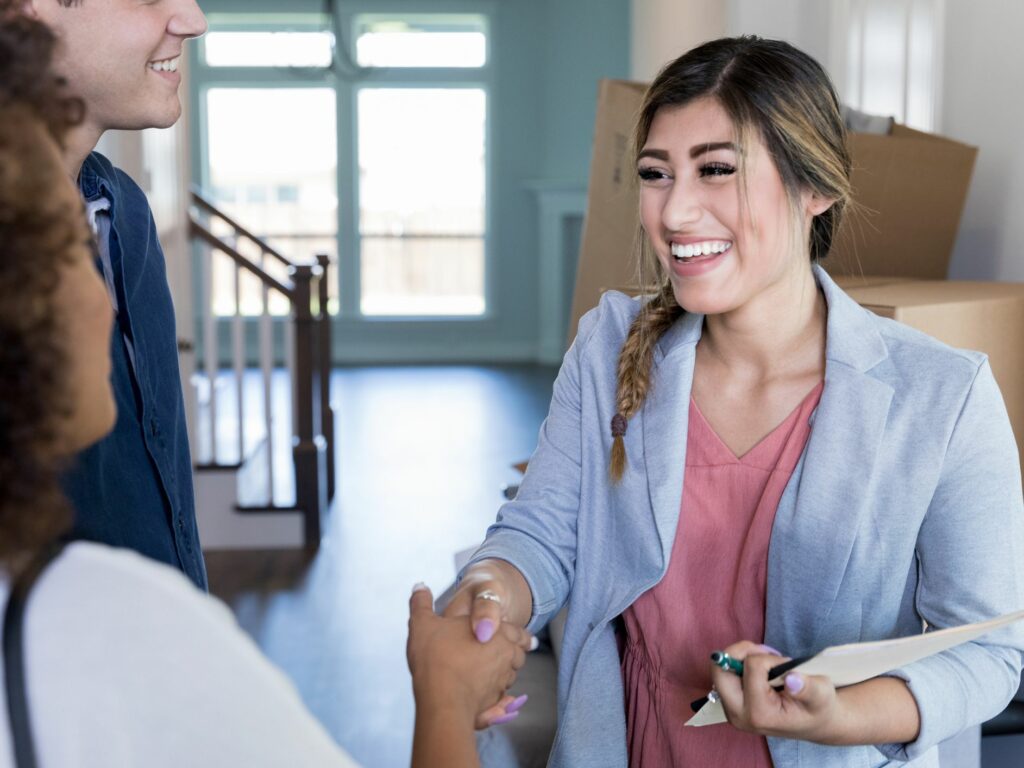 The American Dream of owning a single-family home is no longer realistic for most people. The good news is there's now a New American DreamTM attainable by those willing to learn. We believe, with our methodology, the HOMEPLEX network, and resources, that most people can secure their financial future and build multigenerational wealth through HOMEPLEX's unique strategy to create and own an income generating home by adding up to three rental units.
A New Approach For A New Generation - The HOMEPLEX Network
Homeplex facilitates the entire process of finding, purchasing, and developing single family homes into duplexes, triplexes and fourplexes. Using our proprietary 15-point Methodology, we show home buyers how to significantly maximize bank financing, pay off their mortgage within fifteen years, earn passive income enabling comfortable retirement, and leave a legacy of wealth for many generations to come. We also help sellers get top dollar for their home, even enabling an owner to subdivide and sell a portion of their property while staying in their home with Homeplex's unique approach. All this was not possible, until now.
As of January 2022, California's newly passed CA Senate bill 9 (SB-9) allows homeowners to now add up to 3 units to most single family properties. Unlike existing ADU laws, SB-9 allows subdivision of most single family lots into two distinct properties and the creation of legal duplexes. This allows for financing based on future rental income. Homeplex is the go-to-resource for anyone looking to understand and benefit from these new opportunities.
One of today's biggest challenges is the lack of supply in available homes for purchase. The building of new homes has not kept up with current demand. Less than 50% of millennials currently own a home. There is an opportunity to unlock value from existing single-family homes using Homeplex's Methodology and Network to create additional housing supply by converting single family home properties to Homeplexes with a home PLUS up to three units.
Homeplex understands and is uniquely positioned to assist buyers to find, negotiate, finance, purchase, build, rent, and manage their new Homeplex. Additionally, Homeplex helps existing homeowners create additional value through single-family to multifamily conversions.
Education and Resources – Homeplex and affiliated agents educate existing and potential homeowners on the benefits of developing their existing homes to multi-family properties and we connect them with our network of resources to add additional units, including qualified agents, architects, expeditors, contractors, modular builders, and lenders.
A Differentiated Approach – To achieve maximum value for our clients, Homeplex charges a 1% listing fee (in lieu of the traditional 2.5% listing fee), based on the current fair market value, and then splits excess proceeds with the seller based on the additional value created through Homeplex's methodology and network. This aligned compensation structure differentiates Homeplex from traditional agents charging the standard 5% (2.5+2.5%) commission. In other words, Homeplex affiliated agents must earn their keep. However, they can earn significantly more than the traditional 2.5% listing fee with Homeplex's methodology and by marketing the listing directly to Homeplex buyers, thus earning an additional 1% through dual agency. This structure also uniquely positions Homeplex agents to approach homeowners who are not actively selling their homes yet may be amenable to entertaining above market offers, without having to actively list or show their home. The result is a potential new source of sellers (at the right price), adding much-needed listings and supply.­­­­
Learn How HOMEPLEX Affiliated Agents Get More Listings & Buyers
As a Benefit Corporation Homeplex is committed to the triple bottom line broken down into "three Ps": Profit, People, and the Planet. All construction methods we promote are sustainable and healthy for the community, builders, and residents of the home. Homeplex's primary mission beyond helping people build intergenerational wealth is to provide safe transitional and supportive housing to the communities who need it most. Up to 1% of the gross sales price of all homes purchased or sold through Homeplex will be donated from commissions earned to our non-profit that builds housing in the communities needing it most.
The Right Solution at the Right Time
We find ourselves in the perfect storm of high home prices due to lack of supply, high costs of construction due to increased material and labor costs, and over 60% of California's ten million millennials who do not yet own a home are entering their peak homebuying years. Homeplex and the HOMEPLEX network will teach these thirty-something-year-old millennials how to buy, finance, build, and manage these properties so that they can be financially independent before they turn 50. If their parents own a home with excess land, that land may be subdivided and used to get a loan to build their home or duplex, with the income covering much of the mortgage payment.
On the homeowner side, Homeplex will help California's 10M Baby Boomers (1,333 of which are retiring daily), increase their retirement income by quickly adding rental units to their existing homes, enable them to sub-divide and sell part of their property, add value to their property before sale, or help their kids build their first home or income producing duplex.