With property prices and interest rates increasing, the traditional American Dream of owning a single family home may seem like a pipe dream. Thankfully, there are still creative ways to afford a home, such as making your property generate income for you. This concept of building financial wealth through property ownership is what we at HOMEPLEX call the New American Dream.
In this article we'll go over 8 ideas to 'house hack' your way to home ownership.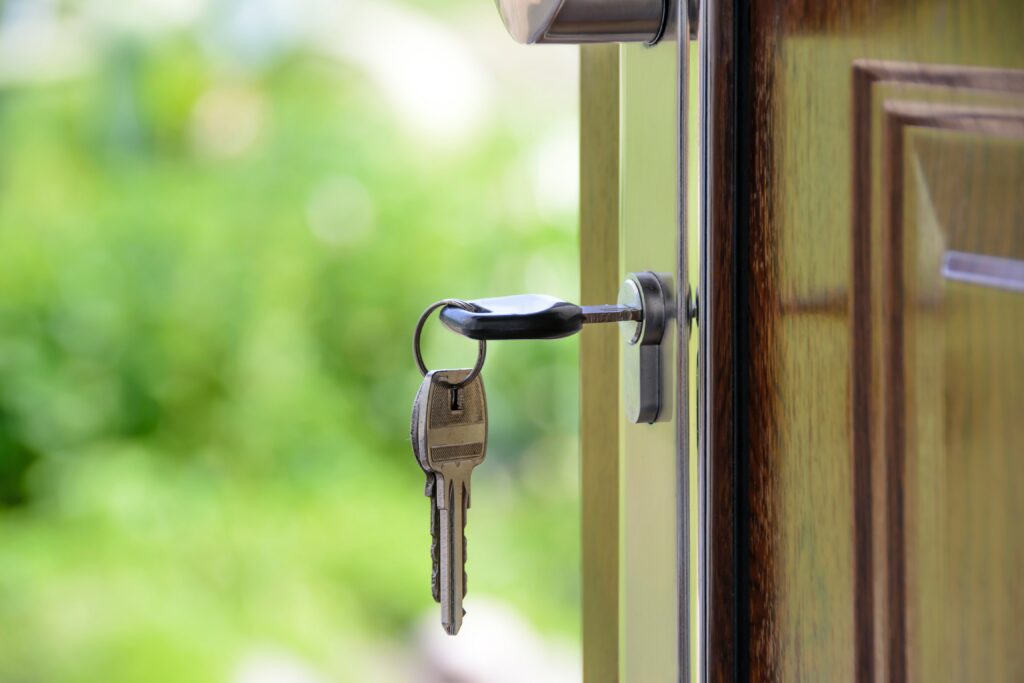 1. Buy a duplex, live in half
A duplex is a compound of two homes on one property that typically (but doesn't always) share a wall with another one. Duplexes are owned by one person but they can be rented separately.
If you own a duplex you can live in one unit and rent out the other, using the income from the other unit to help ease your mortgage payments.
Pros of duplexes:
The extra income can help you cover your mortgage payments
Tax benefits (in addition to the standard deductions for being a homeowner, you can deduct all expenses put towards repairs and maintenance)
Rent increases every year while fixed mortgage payments won't, making it easier to pay it off
More flexible lending options – you can use the rental income of the duplex to qualify for the purchase loan
Cons of duplexes: 
Twice the expense
Less privacy as you may share the backyard and driveway
2. Multifamily house hacking with long-term renters
This house hacking idea consists of buying a multifamily property, living in one unit, and renting out the others, just as you would a duplex.
A property with up to four units is classified as residential so a conventional loan can be used to acquire the property. The pros and cons are similar to a duplex, with a couple of additions:
Pros:
You'll have much more rental income to apply towards your mortgage, meaning you could potentially live for "free" or pay off your loan in 10-15 years rather than 30.
Living next door to your tenants means repairs and maintenance can be done more easily
Less financial risk when one unit goes vacant compared to a duplex
Cons:
Higher up-front purchase price
Having more tenants can cause property management headaches (which is why a professional property manager can be a life saver!)
3. Multifamily house hacking with vacation renters
It is no mystery that the tourism industry brings in big money. Contrary to the previous example, this type of house hack involves renting your additional units to tourists by advertising them on platforms such as Airbnb and Vrbo.
Pros:
Average rate per night is significantly higher compared to long-term tenants
More control over when your units are rented
Can avoid dealing with ongoing personality conflicts with a long-time renter
Cons:
You will be required to fully furnish the units (furniture, appliances, and decor)
There will be extra tasks that you will need to do like laundry, housekeeping and regular lawn care
More common for loud parties and serious damage to your property to occur
Local jurisdiction limitations
Keep in mind that vacation rentals are highly regulated in many local communities, including some that don't allow them at all. We recommend, even if your local jurisdiction does allow short term rentals, that you make sure the return on investment for the property if financially feasible if you were to rent only to long-term tenants as local regulations for vacation rentals may change.
4. Housemates
This house hack often appeals more to millennials and Gen Z – young professionals who wouldn't mind sharing their space with other people. You purchase a slightly bigger house than you need and rent out the extra room(s). The income received can be up to three quarters of your monthly mortgage payments. 
Pros:
Having the company of a friend, family member, or other housemate
Lower purchase price than a multifamily property
Maintenance and repairs can be done quickly
Utility bills can be shared
Cons:
Loss of privacy
Potential for personality conflicts
Our recommendation if you decide to use this house hack is to thoroughly interview potential future tenants and check references. Ask them about their daily habits – do they like to have a lot of people over? Do they have pets? Do they smoke?, etc. Since this person would be sharing space with you, it is important their living style and habits align with yours.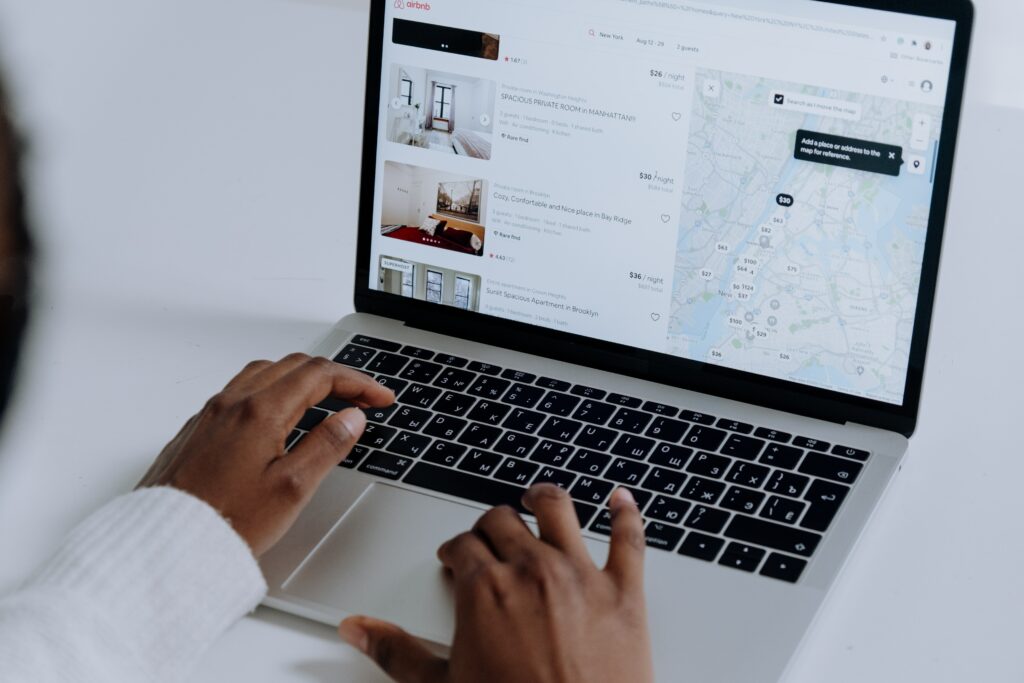 5. Rent rooms on Airbnb
If you prefer not to compromise your personal space all the time but enjoy meeting new, interesting people on your terms, this house hack might be for you! Renting out rooms on Airbnb (or other vacation rental sites) can help you generate extra income to cover your expenses while not needing to rent your space out all the time. 
Pros:
More control over how often you have people into your home
You can set up a higher rent price compared to a long-term housemate
Cons:
Risk of opening up your home to complete strangers
Flexible occupancy and therefore more rental income inconsistency
Utilities aren't shared so you will be responsible for paying them
Short-term rentals are regulated by your local jurisdiction
A tip: In order to maintain privacy for both parties, if it's within your means, you can stay at a family member or friend's home while leaving your house to the renters. One of the best parts of this setup is that renting out your home as a vacation rental can potentially cover your mortgage payments in a fraction of the time it would take a long-term rental.
6. Get a job that offers free housing
If you're looking for a hack to purchase a home immediately this may not be your first option, but if you want a break from paying rent while saving up for a down payment, finding free or subsidized housing could be a viable solution! 
How does it work? Apply for jobs that provide housing, such an au pair or a live-in caregiver position. For those with the education and training, you can apply to be a travelling nurse or work for a foreign service office. Keep in mind that these types of jobs offer flexibility but are generally short-term so it's helpful to plan for after your contract ends. 
7. Build an ADU
Finally, one of the most attractive solutions to building wealth these days is building an Accessory Dwelling Unit (ADU) on your property (or future property). An ADU is an independent living space, complete with a kitchen and bathroom and separate entrance, and can be rented (for durations of 30 days or longer), house family, or be utilized as a flex space (e.g. an office or entertainment space). Building an ADU is typically cheaper than purchasing a new property as you've already paid for the land, and only need to pay for the building structure itself as well as utility hookups.
Pros:
Extra income from rentals
The return of investment is quicker compared to other options
The overall property value increases
Cons:
May lose yard space
High up-front costs (but hey, there is a grant available that can help you cover up to $40,000 of pre-development costs. Click here to learn more).
8. Add a garage apartment
This underutilized space in California is one of the most cost-effective ways to create an ADU due to having existing infrastructure. Converting a garage to a livable unit is typically considered a Junior Accessory Dwelling Unit, or Junior ADU, and is by-definition less than 500 square feet.
Pros:
Since walls, roof, and foundation is already built, total construction cost will be lower compared to new construction
Typically produces a higher return on investment than other ADUs
Cons:
Loss of storage space
Separate utility lines are required which leads to additional costs
May have combined utilities with the main house unless you install separate meters
If you want to find out how to best afford a home (or afford your current property), don't hesitate to schedule a no cost call with a HOMEPLEX advisor.