For many homeowners, financing an ADU (Accessory Dwelling Unit) is one of the most challenging parts of the ADU-building process. In this comprehensive ADU financing guide, we'll go over your financing options to help you clear the first hurdle along your ADU journey.
What Is An ADU in Real Estate?
Simply put, an ADU is an Accessory Dwelling Unit, otherwise known as a granny flat, in-law suite, casita, or backyard home. Accessory dwelling units are assisting with housing supply as well as helping homeowners pay their mortgage, and enabling multigenerational housing.
How Much Does an Accessory Dwelling Unit Cost?
There are many factors that impact the cost of an Accessory Dwelling Unit (ADU), including the size of the unit, the construction type, the quality of the materials and finishes you select, and the location.
Building a Junior ADU (or JADU), which is an ADU that's internal to your house or a garage conversion, is the cheapest option since you can utilize existing walls and a foundation. Junior ADUs generally cost $150 to $250 per square foot to develop, or $100-$150K total.
How Much Does It Cost to Build a Detached ADU?
For a standard detached ADU, we see an average cost of $250-$500 per square foot in California. That adds up to $150,000 to more than $400,000 for a detached ADU.
Keep in mind that these figures can vary greatly depending on your property's site conditions. For instance, there may be extra costs associated with leveling your backyard, installing a retaining wall, or updating your sewer line to accommodate an extra unit.
How Much Does It Cost to Build an ADU?
There are several types of costs that go into building an ADU:
Hard costs: construction, materials, utilities, and labor
Soft costs: architectural designs, 3D design, engineering checks, etc
Fees & permitting
Here is a cost breakdown for a standard ADU:
Hiring an architect and structural engineer (if building from scratch): Generally ranges from 8-15% of your total project cost, or $3,000-$15,000.
Building permits: $500-$10,000 depending on your city
Site preparation: variable, as it depends on your lot. The most common sitework includes:

Grading
Trenching
Foundation installation
Utility hookups

Solar panels: ~$10,000 for a detached ADU (Through the end of 2022 there is a 26% federal tax credit)
Construction costs: $100-$500/sf
To get a sense for the total cost including construction for your backyard home check out this cost calculator.
Check out our resources to learn more about how to build an ADU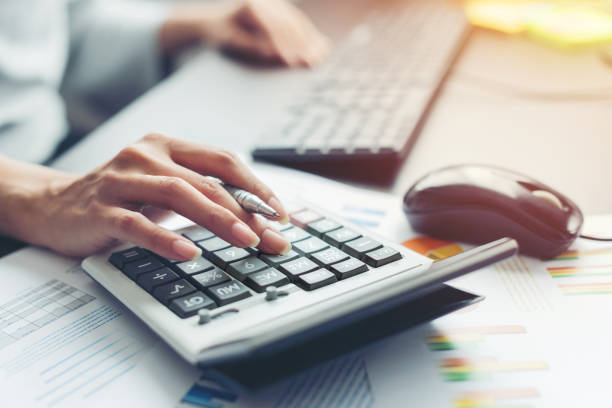 Can I Get a Loan to Build an ADU?
The simple answer is yes! Alongside conventional loans there are now financing options that let you borrow according to the future value of your home after adding the ADU. Read on to discover all your ADU financing options.
ADU Financing, ADU Financing Programs, and ADU Loans
When it comes to financing your ADU there is no 'one size fits all' solution, which is why if you're wondering what financing will work best for your situation, our ADU advisors are available to provide you a no cost evaluation to help you explore your options.
There are several financing options for ADUs, including renovation financing, cash-out refinancing, home equity loans, and home equity investments.
ADU Financing for Homeowners
High Income Homeowner
Lower Income Homeowner
High Equity Home

Cash-out refinance
Home Equity Line of Credit (HELOC)
Second mortgage

Cash-out refinance
Ground lease agreement
Home Equity Line of Credit (HELOC)
Reverse mortgage
Private money

Low Equity Home

Construction loan
Renovation loan
Cash
401(k) loan

Cash
Borrow from family/friends
401(k) loan
Identify your best financing options with a no cost consultation
Renovation Financing
A renovation loan is a type of construction loan that uses a home's after renovation value to calculate how much a homeowner can borrow. This type of loan can be used to pay for the ADU and the purchase or refinance of a home in one loan.
Pros:
Can borrow more than other loans (up to 90% of your post-ADU construction value)
Have high loan-to-value ratios than other options
Cons:
Interest rates may be higher than a conventional mortgage loan
You need a very clear ADU budget and plan as you can't change the loan amount later
Who is it best for?
Those who are looking to purchase a home and homeowners who have purchased recently and would not be hurt by a refinance to current interest rates.
Homestyle Loan
The Fannie Mae HomeStyle Renovation loan is a government-backed mortgage that provides funds to remodel and repair a house. The loan can be in the form of a purchase mortgage or the refinance of a current mortgage with extra cash for building your ADU.
Pros:
Have a loan-to-value ratio of up to 97% (meaning you can borrow up to 97% of the value of your property with the ADU)
No first time homeowner requirement and can sometimes be used on investment properties
Cons:
Minimum 5% down payment (or equity) required
Mortgage insurance may be required
Sometimes requires higher credit ratings
Who is it best for?
A HomeStyle loan can offer a convenient, economical way for homeowners, homebuyers, and real estate investors to finance an ADU through a first mortgage or refinance. With this type of loan, the borrower doesn't have to take out a second mortgage or loan which are almost always more expensive.
203k Loan for ADU
Like the HomeStyle loan, the FHA 203(k) loan simplifies the home renovation process by allowing you to borrow money for your home purchase and home renovation costs using only one loan.
Pros:
One monthly payment for combined mortgage and renovation costs
Relaxed credit score requirements (as low as 600)
Cons:
Mortgage insurance required
Repairs must be completed within six months
Can't be used for luxury items not affixed to the home (swimming pools, patios, outdoor fireplaces, etc.)
Who is it best for?
A 203(k) loan can be an excellent option for those with lower credit scores and who want to purchase a home (especially a fixer upper) and perform upgrades, repairs, or add an ADU.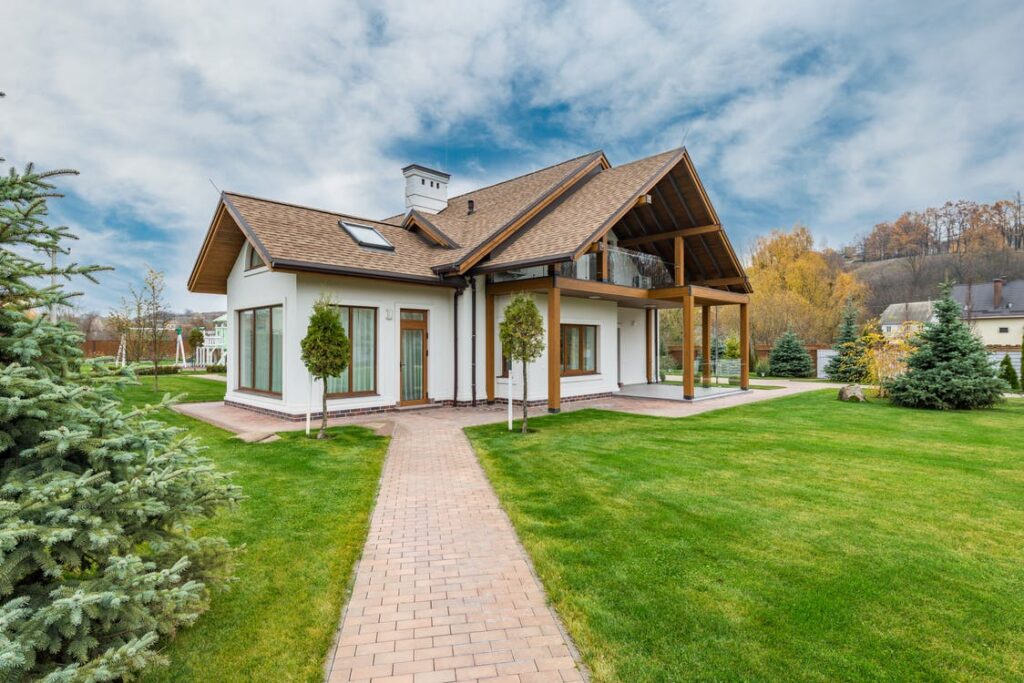 Home Equity Investment

A home equity investment (HEI) is a way to tap into your home's equity without taking out debt. The way it works is you get a percentage of your home's equity – up to 25% – in return for a share of the future appreciation of your home value.
Pros:
Don't need to take out debt
No monthly payments
Approval not dependent upon income, debt-to-income (DTI), or credit score
Quick approval process makes funds available sooner
Cons:
Remodeling plans (including ADU construction) must be approved by the investor
You'll need to pay off the investor within a set period (typically 10 to 30 years) via a refinance, buyout, or selling your home
Who is it best for?
Homeowners who don't have much equity in their home nor cash flow.
Home Equity Loan on Investment Property
Home equity loans are a type of 2nd loan/mortgage. They allow you to borrow a fixed amount based on the equity you have in your home.
Pros:
They are easy to qualify for
They do offer lower interest rates
They offer flexible loan terms
Cons:
Risk losing your home if you aren't able to make your payments
Certain home restrictions (like your lender prohibiting you to rent your home while the loan is getting repaid)
Who is it for?
Great for homeowners who have high home equity. Home equity loans are also useful for people wanting to pay off other types of debt (such as personal debt) at lower interest rates, as the loan is not limited to home improvements.
Looking to purchase a home and build an ADU?
What Is a Home Equity Line of Credit (HELOC)?
A HELOC (Home Equity Line Of Credit) is a type of home equity loan that allows you to draw funds as you need them during a fixed period (typically 10-15 years) that you repay during a repayment period.
Pros:
You pay interest only on the money borrowed, not for the full equity available on one's credit line.
Interest-only payments may be offered during the draw period (the time where you can withdraw the funds and use them).
Cons:
Interest rates on a second loan are higher than they would be on a primary
HELOCs often use variable interest rates which means they may increase over time
Who are they best for?
HELOCs are generally best for people who have a lot of equity in their home and need funds for ongoing home improvement projects or who need more time to pay down existing debt.
Home Equity Loan vs Line of Credit
Although a home equity loan and a home equity lines of credit (HELOC) sound the same they are actually different loan products.
Home Equity Loans vs. HELOC
HELOCs tend to have variable interest rates while home equity loans have fixed rates.
HELOCs typically have lower interest rates initially than home equity loans (though the rates can rise dramatically)
Home Equity vs. Home Equity Line of Credit (HELOC)
| | |
| --- | --- |
| Home Equity | Home Equity Line of Credit (HELOC) |
| Home Equity has fixed payment with a fixed interest rate | HELOC offers revolving credit line with variable interest rates at market rate and minimum payments |
| Offers a fixed, borrowed lumped sum | You can withdraw funds from line of credit as long as you pay interest |
| Cannot take more money out for emergencies | Able to draw credit in case of emergency |
| Good option for those prone to overspending | Able to borrow as little or as much as needed |
| Better if you believe interest rates may rise | Risky when interest rates are rising since these are variable rate loans and the payment amount may rise |

What Is Cash Out Refinancing?
A cash-out refinance replaces your current home loan with a bigger mortgage, allowing you to take advantage of the equity you've built up in your home and access the difference between the two mortgages (your current one and the new one) as cash. This cash can go to any purpose including remodeling, paying off debt, and of course, building your ADU.
Pros:
Get a lump sum of cash at a relatively low interest rate.
A long payback duration (up to 30 years).
Simplifies the repayment by unifying the mortgage and ADU financing into one single loan.
Cons:
Closing costs are higher compared to other ADU financing loans.
Your borrowing power is limited as you can borrow only up to 80% of your current property's value.
Debt-To-Income ratio must be low in order to qualify.
Who is it best for?
A cash-out refinance can be a good option for homeowners who have a high amount of equity in their home and if current loan interest rates are not significantly higher than your current mortgage interest rate.
Refinancing With Cash Out Requirements
To qualify for a refinance, a homeowner will need enough equity in their home to cover the amount they are withdrawing plus a small buffer of extra home equity. If you are considering this option, it is important to know approximately how much money you may need to borrow. For an ADU, we advise you to consult directly with contractors for estimates so that you can budget the right amount for the project.
ADU Construction Loan
A construction loan is another ADU financing option. These are short-term loans that use the future, after-construction value of a home to qualify for the loan.
Pros:
You can borrow up to 80-95% of your home's post ADU-construction value
You can convert the loan to a permanent mortgage after construction
Cons:
The interest rates are typically higher than other mortgages options
Usually require you to complete the ADU construction within a set period.
Can be risky if you don't already have a strong plan for how to refinance it or pay it off.
Who is it for?
A construction loan can be a great option for recent homeowners or those who don't have much equity in their home and have a specific project planned.
ADU Loan Rates
When pursuing a loan for an ADU, lenders look at the typical aspects of a loan application such as your credit score, the amount of equity in your home, assets and income. They will also take into account relevant aspects of the project such as expected value of the improvements to the home and the income that it might generate.
What about ADU Financing in California?
With California accounting for a considerable lack of affordable housing in the nation (Los Angeles alone is lacking 8.4% — nearly 400,000 homes across the region), the state has been motivated to make ADUs more feasible to build both from a legislative and financial point of view. ADU laws amendments in 2020 made requirements for ADUs (such as parking and property setbacks) much more lenient, and this year, California Housing Financing Agency (CalHFA) started offering a $40,000 ADU grant to help offset the costs of building an ADU for California residents.
Sources:
https://ternercenter.berkeley.edu/blog/cci-adu-survey/
https://www.npr.org/2022/07/14/1109345201/theres-a-massive-housing-shortage-across-the-u-s-heres-how-bad-it-is-where-you-l