California ADU Financing – How to Finance an ADU in California
One way California has been working to solve its housing supply crisis is by making ADUs more feasible to build both from a legislative and financial point of view. The ADU bills that went into effect in 2020 made ADU requirements more lenient, and this year, California Housing Financing Agency (CalHFA) started offering a $40,000 ADU grant for California residents, a great opportunity for those looking for an alternative ADU financing option.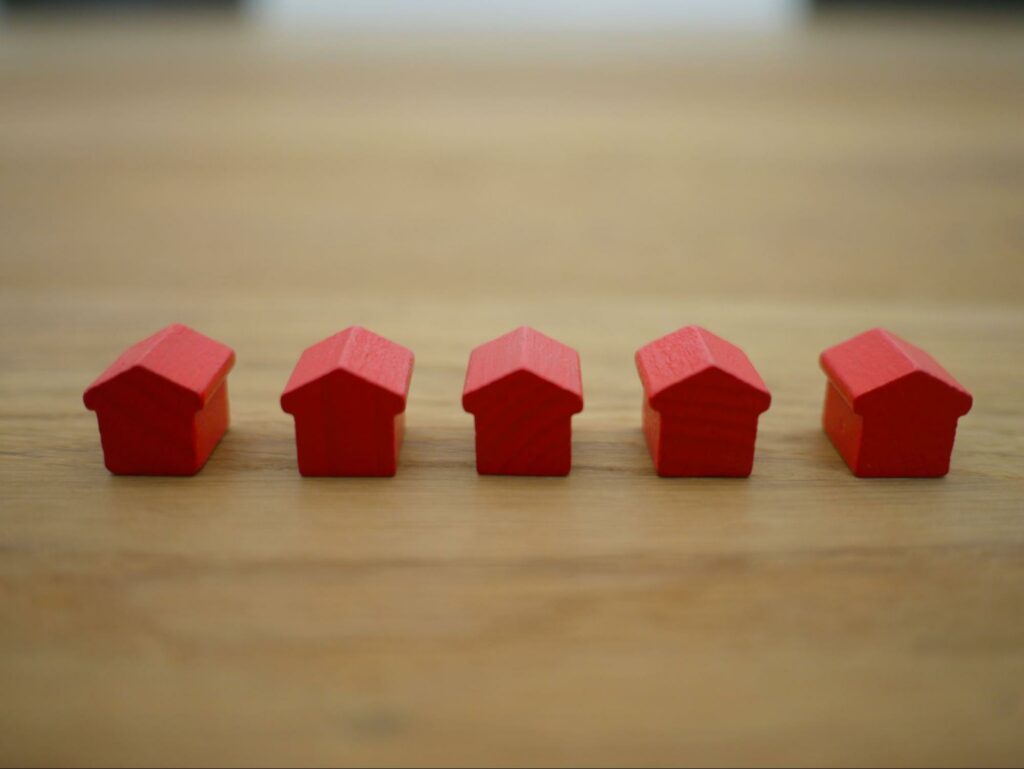 How Do I Fund an ADU in California?
Funding an ADU in California can be accomplished with many different types of financing options including a Home Equity Line of Credit (HELOC), Home Equity Loan, Cash-Out Refinance, or 203k Loan, and with California Housing Finance Agency's (CalHFA) Grant Program.
For more details on how to finance an ADU, see our recent post on how to finance an ADU.
How Much Does It Cost to Build an ADU in California?
There are many factors that impact the cost of an Accessory Dwelling Unit (ADU), including the size of the unit, the construction type, the quality of the materials and finishes you select, and the location.
Building a Junior ADU (or JADU), which is an ADU that's internal to your house or a garage conversion, is the cheapest option since you can utilize existing walls and a foundation. Junior ADUs generally cost $150 to $250 per square foot to develop, or $100-$150K total.
For a standard detached ADU, we see an average cost of $250-$500 per square foot in California. That adds up to $150,000 to more than $400,000 for a detached ADU.
Do You Need a Permit for an ADU in California?
Yes, ADUs require specific building and zoning permits. Each city or jurisdiction will have their own requirements and restrictions. A few of the most common permits are:
Building Permits
A building permit is a type of authorization from your city or county that gives you permission to build a project. A building permit will disclose all the restrictions imposed by the city such as size limits. In order to get a building permit you'll need to submit a set of architectural plans, so it is important to work with an architect or designer-builder who is familiar with ADU regulations and requirements in your local jurisdiction.
Additional Permits
Depending on your area, or under special circumstances, you may be required to have other permits, such as:
Location permit: If the project will take place in a landslide zone, geohazard zone or a coastal zone, you will most likely need a location permit.
Address assignment request: If the ADU will need a different address from the primary dwelling.
Site-specific permits: If your ADU has any potential impacts on your neighbors, such as constructing near utility easements
Electrical, plumbing, or mechanical permits: Usually come from your city or the Department of Labor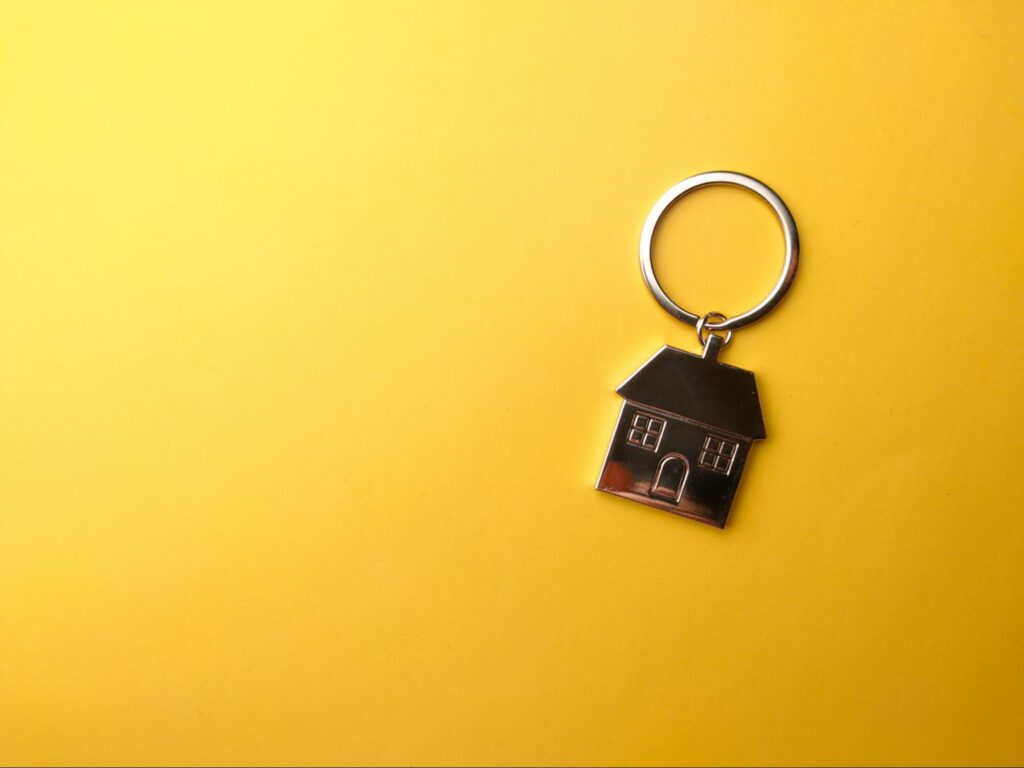 How Much Value Does an ADU Add in California?
Homes with ADUs can increase the value of your home by as much as 30%, depending on your property and location. The increase in property value is typically based on the additional square footage added and/or the additional rental income.
Depending on the average cost of a home per square foot in your area, constructing an ADU for $150-300K might improve the property's resale value by as much as $600K.
HOMPLEX is your go-to income property specialist for all information related to ADUs. If you don't yet own a home, see our property listings for homes that have great ADU potential and contact us for more information.
California ADU Financing and California ADU Grants
ADUs were first introduced in California in 2016 as an innovative path to affordable housing. However, at that time, very few ADU builders and financing options existed, making building ADUs accessible only to high income earners. Thankfully, with the rise in popularity of ADUs, financing solutions are now available to the average homeowner.
What is CalHFA's program? CalHFA ADU Grant Program
In January 2022 the California Housing Finance Agency (CalHFA) announced the launch of their ADU grant program which provides up to $40,000 for eligible applicants to cover pre-development costs and non-recurring closing costs associated with the construction of an ADU. Pre-development costs include feasibility, civil, site survey and title-24 reports, soils tests, ground clearing and site prep, bringing utilities to the ADU, architectural design, structural engineering, city permits and impact fees, interest rate buy-down, and more.
Who is it for?
This program is targeted towards low to moderate income homeowners who occupy their homes as their primary residence. The income limits are based on your area's median income so most homeowners qualify. In order to access the grant you must apply through one of CalHFA's pre-approved lenders or partner organizations.
Do I Have to Pay Back CalHFA's Grant?
Great news, you do not need to pay back the $40,000 CalHFA ADU grant! You will receive a 1099 from the State at the end of the year, meaning you may need to pay taxes next year on the grant funds you utilized, but the grant is essentially free financial assistance from the state of California to help offset costs associated with building an ADU. Learn more about the grant by reading our article 6 Key Things to Know About the ADU Grant.
What Credit Score Do I Need for CalHFA?
CalHFA's conventional loan programs require a minimum credit score of 680 for borrowers with income greater than the 80% of their area's median income (AMI) according to HomeReady. The credit score requirement is 660 for borrowers that have a greater or equal to HomeReady 80% AMI. You can look up your area's median income using this tool. Borrowers with no credit score will not be eligible for CalHFA programs.
What Is the Maximum Loan Amount for CalHFA?
The maximum loan amount for a CalHFA loan is typically 47% of your debt-to-income ratio (DTI), meaning that your monthly mortgage payments cannot exceed 47% of your income. In addition, most lenders look for a loan-to-value ratio (LTV) of 85% or below. The great news about borrowing to pay for an ADU is that you can get up to 75% of the post-construction value of your home in financing!
ADU Financing Los Angeles
ADU financing in Los Angeles is similar to financing in the rest of California. You can get an ADU financed through a renovation, home equity, or construction loan. As a California resident you can also take advantage of CalHFA's $40,000 ADU grant. Learn more about ADU financing by reading our article.
Identify your best financing options with a no cost consultation
How Much Does an ADU Cost in Los Angeles?
Many online articles report a falsely low figure for the cost to build an ADU – one that does not consider site preparation, transporting the ADU to your home, or permitting and impact fees. Once you take into account designs, permits, transportation and construction we see ADU costs in LA averaging at $300-$500 per square foot. Keep in mind a smaller ADU will cost more per square foot due to still needing to install utilities, a bathroom, and a kitchen.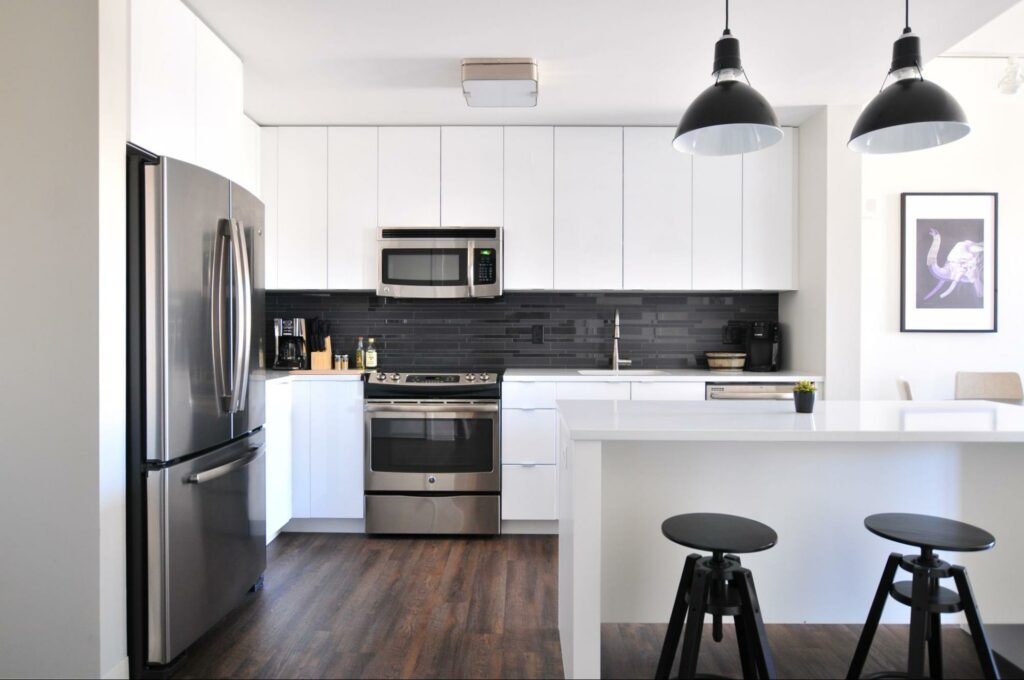 Other Frequently Asked Questions:
Does an ADU Need a Kitchen in California?
Yes, since ADUs are functional, independent units, they must contain a kitchen, a bathroom, and a separate entrance. The kitchen must be at least 50 square feet, and the living area and bedroom must be at least 70 square feet. The bathroom must measure at least 30 square feet and have a sink, shower or tub, and toilet. A Junior ADU is required to have at minimum, an efficiency kitchen, which includes a cooking facility with appliances, and a food preparation counter and storage cabinets.
Does Adding an ADU Increase Property Tax in California?
Many homeowners we talk to are understandably concerned about their property taxes going up after adding an accessory dwelling unit. Fortunately, property assessors classify ADUs similar to home additions. The property tax will increase based on the added square footage of the ADU but will not trigger a reassessment of the primary residence.
How many ADUs can I have in California?
As of July 2022, according to AB 68, municipalities are required to approve one ADU either attached or detached up to 1,200 sf and one Junior ADU (no more than 500 sf) that must be contained entirely in the primary single-family home structure – per lot. For multifamily properties, the number of ADUs allowed depends on the number of units that are already there. The general rule of thumb is that 2 detached ADUs are allowed on a multifamily property. You can also build at least one Junior ADU with the maximum number of Junior ADUs allowed being up to 25% of the number of units on the property.
Can I Build My Own ADU in California?
Yes, legally you can. Some homeowners prefer to build as "owner-builders" and act as their own general contractor, hiring subcontractors or doing the construction work themselves. However, we don't recommend this option unless you have significant experience with construction. An owner-builder assumes full liability for the ADU and is responsible for making sure it meets all code standards and government requirements. By acting as your own general contractor, you may incur more costs down the road due to needing to fix mistakes and re-do work. In the end, you may not save anything by going this route.
Can I Sell My ADU in California?
Assembly Bill 345 is the latest developments of California Legislature to reduce local control over the development of ADUs. Effective Jan. 1st, 2022, local agencies must allow the separate sale of ADUs under limited circumstances. These circumstances, to mention a few, are
That the property was built by a qualified and authorized nonprofit.
That the property is sold and occupied by a low-income buyer.
Meaning, if your goal is to develop an ADU as a way of obtaining cash by selling it, you'll most likely won't be authorized to do so. ADUs are meant to be a rental solution to the housing affordability problem that California is currently facing. Overall, we are encouraged by California's legislative trajectory in making it easier than ever before to finance and build an ADU. Should you need any assistance identifying your ADU options, feel free to sign up for a complimentary evaluation to explore your ADU potential with a HOMEPLEX advisor!